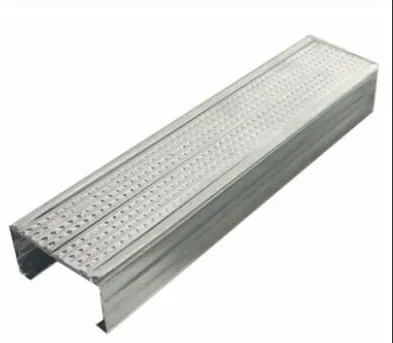 Hopestar manufactures high-quality C section steel by cold roll forming the steel into a C shape.The C section consists of a wide web with two parallel flanges on the top.
C section grades and sizes
We provide C section steel in the standard grade Q195 and Q235 in a range of sizes.You can request your sizes,plus custom lenghts,punching and more.
Uses for C section steel
C channel steel often provides strucural support in building construction that requires dimensional accuracy and high-quality steel. It is also used in automobiles,ships and other vehicles and to manufacture a variety of industrial,commercial and consumer products.
Window and door frames,gates,fences
Support for wooden beams
Roof rafters
Frames in cars,trucks and other vehicles
Conveyor rails
Home appliances,metal furniture
Why choose cold-formed steel sections from Hopestar
Highly precise shapes in almost any desired lengh and shape
Attractive,smooth surface finish
Uniform and consistent product,formed to tight tolerances
High strength-to-weight ratio,lightweight product is easy to transport and erect
Recyclable at en of life
When you choose C channel steel from Hopestar, you're investing in materials that meet many the requirements of South America,Australia,Middle east and European standard Q195 and Q235. Our cold-rolled structural steels ensuring that you only get the highest quality product.