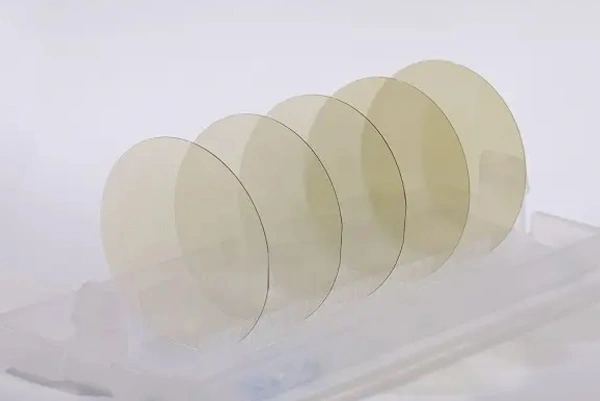 Metal Profile
.Metallic materials for future ships In the process of the development of modern ships, the United States, Russia (Soviet Union), Britain, Germany, France, Japan and other shipping powers all regard the development of material technology as the basis and precursor of ship development, and attach great importance to the development of material technology
Not only have they made a strategic plan for development from the top level of the development of ship material technology in different development periods, invested a lot of manpower and financial resources to continue the research and development of basic material technology, emerging material technology and the exploration of cutting-edge technology, but they also attach great importance to the construction of test and verification platforms (including test submarines). With the development of ships, through continuous innovation and keeping pace with the times, people have not only developed various materials to meet the needs of ships in various development periods, but also formed a strong research and production capacity of materials technology and a complete supporting system with complete categories, and established a relatively complete ship materials system and the basic theories, methods and processes of ship materials technology.
Focusing on the current development of ship material technology and based on the development of high-tech in the early 21st century (before 2035), it can be predicted that the development trend of ship material technology in the early 21st century will show 10 characteristics, including "high", "complex", "titanium", "stable", "prevention", "yes", "no", "front", "use" and "low".
1、 "High" - Ship hull steel is still developing towards high performance
The development trend of ship structural steel in the future is mainly as follows:
1. High performance is still the main development direction of pursuit, focusing on improving the overall performance of steel, including strength, plasticity, toughness, anti explosion performance, brittle failure resistance, seawater corrosion resistance, fatigue resistance, etc.
2. Pay great attention to the research of cold and hot working, welding and other technological properties, and take improving the technological properties of structural steel as an important development direction in the future.
3. Pay attention to the research and improvement of the theory and method of formula design, preparation and application technology of high-strength structural steel.
4. Pursue low cost economic performance while focusing on high-performance development.
2、 "Fuxing" -- the trend of developing high-performance multi-functional composites is in the ascendant
The future development trend of marine composite technology is mainly as follows:
1. Research and development of low-cost/high-performance composites and their products is the main development trend in the future.
2. Development from simple load-bearing structural composite to multi-functional composite (with structural, sound insulation, sound absorption, damping, radar stealth and other characteristics).
3. The service life of composite structures and components of ships is generally required to be more than 20 years. The development of composite structure health monitoring and repair technology to ensure its long-term safety and reliability is an important direction of future development.
4. Pay attention to the research and development of convenient and reliable connection technologies between composite components and steel structures.
3、 It is imperative to develop, popularize and apply "titanium" - high-performance titanium alloy
The main development trends of ship protective material technology in the future are:
1. While continuing to improve or maintain the existing characteristics of titanium alloys, reducing the manufacturing cost of titanium alloys and their products should be an important direction of future development.
2. It is another important direction for future development to carry out technical research on titanium alloy welding and manufacturing (bending, forming, etc.) processes that are convenient, safe and reliable in construction.
3. Pay attention to the further promotion and application of titanium alloy and its products in ship development.
4. Further improve the titanium alloy material system, continue to develop and expand the marine titanium alloy product series.
4、 "Concealment" - the research and development of high-performance stealth materials is still listed as an important development direction
The main development directions of stealth material technology in the future are:
1. Integration and high performance are the main development direction of ship stealth materials technology in the future.
2. Research on stealth material technology to meet the requirements of active vibration and noise control components.
3. Research on material technology of acoustic coating (including anechoic tile) with low-frequency anechoic and decoupling effects.
4. Research on cutting-edge technologies such as acoustic stealth and wake stealth.
5. Technical research on the preparation and application of new stealth materials (including detection and construction technology).
5、 "Prevention" - Ship protection materials are ready to be launched with the focus on environmental protection and long service life
The main development trends of ship protective material technology in the future are:
1. The development direction is to replace single protective functional materials with high-performance protective materials (such as metal alloys, nanomaterials, biological bionic materials, etc.), and strive to use one material for multiple purposes.
2. The research on the corrosion and fouling characteristics, mechanism and coating protection technology of corrosion and fouling prone parts of the ship (such as marine water pipe system, superstructure, fasteners, liquid tanks, etc.) will be able to solve the protection problems of different parts in a targeted manner, according to local conditions and material application sites.
3. In view of the demand of the new international law of the sea and the severe situation of marine environmental pollution, the development of protective material technology, while strengthening the protective performance, focuses on the pursuit of environmental protection and economy.
4. It is necessary to strengthen the research on the best protection technical scheme for the whole life of the ship, and pay attention to the effective monitoring and reasonable prediction of the protection effect.
5. Pay attention to the research, development and application of ship's special materials and technologies such as anti-skid, high temperature resistant, leak proof, high-performance and environment-friendly decoration of cabins.