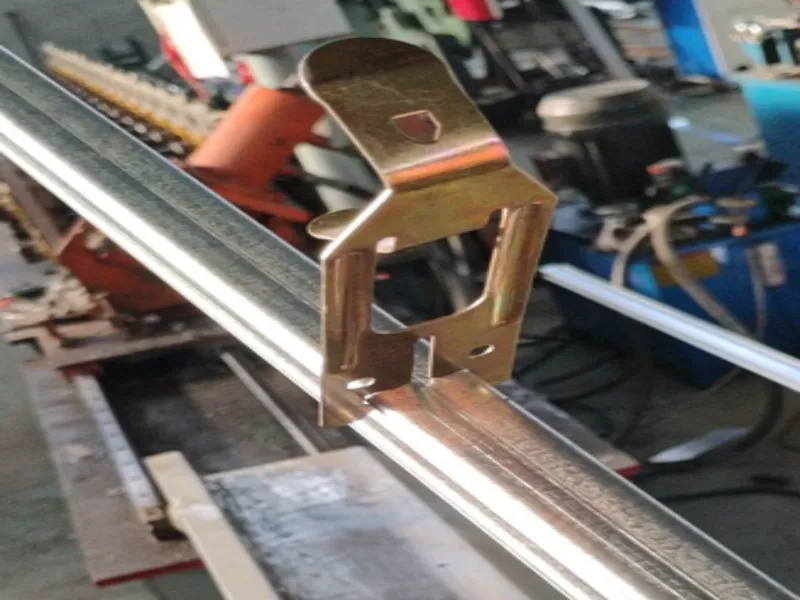 Top Cross Rail 139 Clip Specifications.COMPLIANCE WITH LAWS AND STANDARDS,AND SAFETY PRECAUTIONS

Customer shall comply with and be responsible for all federal,state,and local laws,regulations and ordinances(including building codes)and all industry standards which are or may hereafter be in effect from time to time with respect to selection,installation and/or of the Goods.Customer shall exercise suitable safety precautions and shall require employees to follow all installation and use procedures and recommendations as may be published by Hopestar,including preventing injury or damage to person or property.It is Customer's responsibility to provide all the means that may be necessary to effectively protect all employees and other persons form serious bodily injury which otherwise may result from the method of installation or use of the Goods.If Customer fails to comply with the provisions of this paragraph or the applicable standards or regulations aforementioned,Customer shall indemnify and save Hopestar,and its respective employees and agents,harmless from and against all claims,losses or damages arising there from.

Hopestar's obligations hereunder are subject to,and Hopestar shall not be held responsible for,and delay or failure to make delivery of all or any part of the Goods due to acts or circumstances beyond the control of Hopestar,including,but not limited to,labor difficulties,fires,casualties,accidents,acts of God,acts of war or terror,transportation difficulties,inability to obtain products,materials or components or qualified labor sufficient to timely perform part of all of any obligation or governmental regulations or actions.In the event of the occurrence of any of the foregoing at the option of Hopestar,Hopestar shall be excused from the performance hereunder of the performance of the Hopestar shall be correspondingly extended.

Hopestar does not waive any of its legal rights or remedies in respect of these Terms and Conditions or the Goods and shall not be waiver made by its employees or agents on a particular occasion.Any failure by Hopestar to enforce at any time any term or condition hereof shall not be considered a waiver of Hopestar's right thereafter to enforce the same or any other term or condition hereof.

Let's grow together.We have advanced production equipment,leading production techniques,and strictly quality control.And We manufacture products from high-quality steel coils,products,and sales service make as your one-stop decoration construction supply shop.Hopestar Building is the senior steel manufacturer,the factory has more than 50 sets of production lines for galvanized steel profiles,T grid,and Accessories.The annual product quantity is 20,000 Tons.The factory has developed business with South America,Europe,Africa,and Oceania.we supply and have a commitment to making customers'projects a reality.