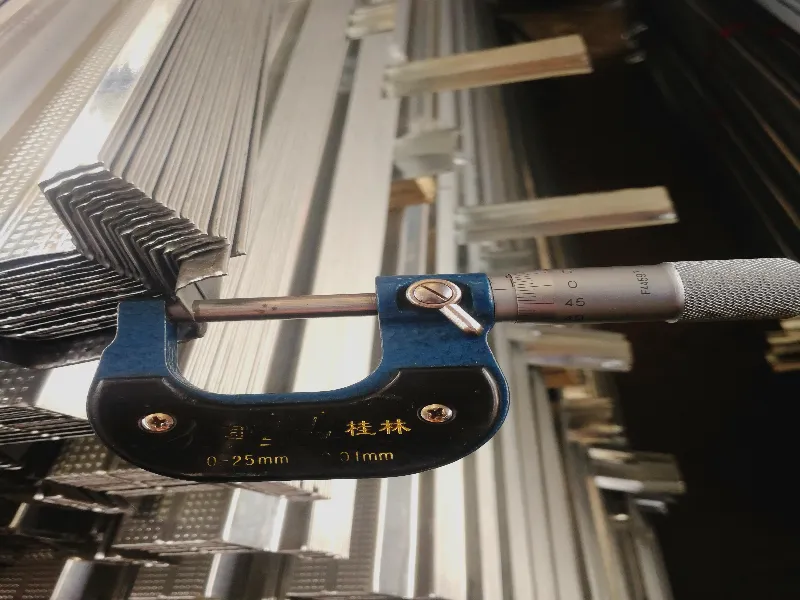 Ceiling steel profile installation steps.Single and/or Hopestar continuous NOG tracks are typically used to prevent Hopestar studs from twisting during use and to provide additional support to walls from Hopestar studs during and after gypsum board installation.

It also connects the wall together,making the wall more like a whole rather than a single Hopsta stud.

Hopestar continuous steel NOG track[Figure 1 and Figure 17]is mainly used for walls with higher or unilateral lining to provide higher medium high rigidity and higher strength to cope with greater wind load,while.

A single Hopestar groove made of steel Hopestar studs and Hopestar track profile grooves installed between Hopestar studs[Figure 14],or untreated[UT]wood or plywood[Figure 15],is usually used to reduce specific local loads.This type of Hopestar Nog is also used to support piping and electrical services,or when more fastening points and/or additional rigidity are required at the edge of the sheet.

For heavy load applications,such as televisions,bookcases,cantilevered benches,water basins,toilets,etc.,individual Hopestar Nogs that need to be customized or Hopestar continuous Nog tracks that connect Hopestar studs together will be used.

Consult Hopestar and/or the structural engineer for the specific design and the location,center,and type of Hopestar nog used.

Hopestar Single Channel Track Details

Let's grow together.We have advanced production equipment,leading production techniques,and strictly quality control.And We manufacture products from high-quality steel coils,products,and sales service make as your one-stop decoration construction supply shop.Hopestar Building is the senior steel manufacturer,the factory has more than 50 sets of production lines for galvanized steel profiles,T grid,and Accessories.The annual product quantity is 20,000 Tons.The factory has developed business with South America,Europe,Africa,and Oceania.we supply and have a commitment to making customers'projects a reality.