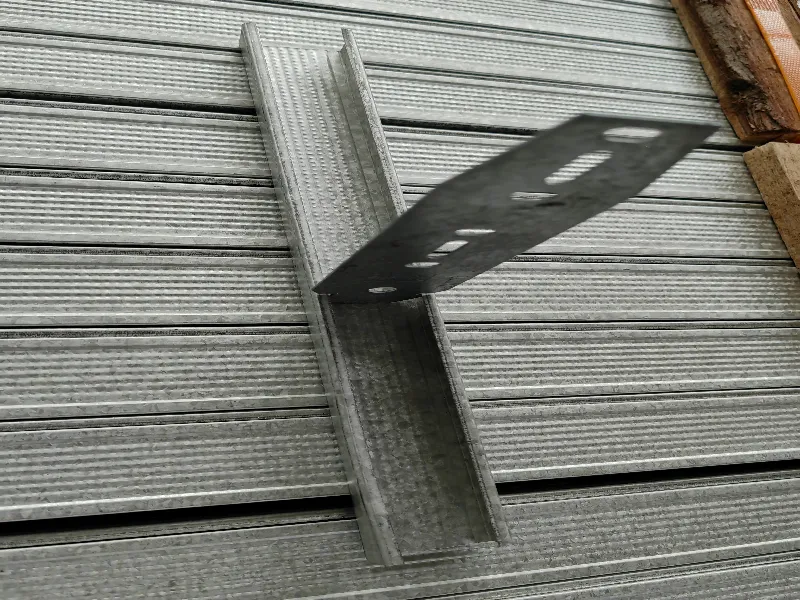 Ceiling Battens For Plasterboard Installation Steps
.Structural Steel Framing System
Looking for high-quality structural metal wall studs?Certified for UL Systems U419,U465,and U411 Hopestar Structural Steel Stud Systems are manufactured from 50ksi Steel with a minimum of G60 Galvanized coating.
These Steel Stud Wall Products are used in a variety of applications,including;load-bearing walls,curtain walls,floor joists and roof trusses.
Available Leg Heights of 1-3/8″,1-5/8″,2″,2-1/2″,3″&3-1/2″
Stud Depth and Web Widths available from 2-1/2″–16″
Custom steel stud sizes and lengths are available C-studs are available in many different sizes,gauges,and flanges.All engineering data and specifications can be found in the Hopestar Submittal Builder.
Structural Steel Stud Systems manufactured from 50ksi Steel.
Manufactured from 50ksi Steel with a minimum of G60 Galvanized coating.
Hopestar Structural Steel Track Systems are manufactured from 50ksi Steel.
Used in walls that require vertical deflection from the ceiling.
A horizontal structural member used in framing to span an open space.
A fast and easy way of creating openings in walls.
Accommodates deflection of interior partitions and exterior curtain walls.
Provides resistance to stud rotation and minor axis bending under wind and axial loads.
Let's grow together.We have advanced production equipment,leading production techniques,and strictly quality control.And We manufacture products from high-quality steel coils,products,and sales service make as your one-stop decoration construction supply shop.Hopestar Building is the senior steel manufacturer,the factory has more than 50 sets of production lines for galvanized steel profiles,T grid,and Accessories.The annual product quantity is 20,000 Tons.The factory has developed business with South America,Europe,Africa,and Oceania.we supply and have a commitment to making customers'projects a reality.