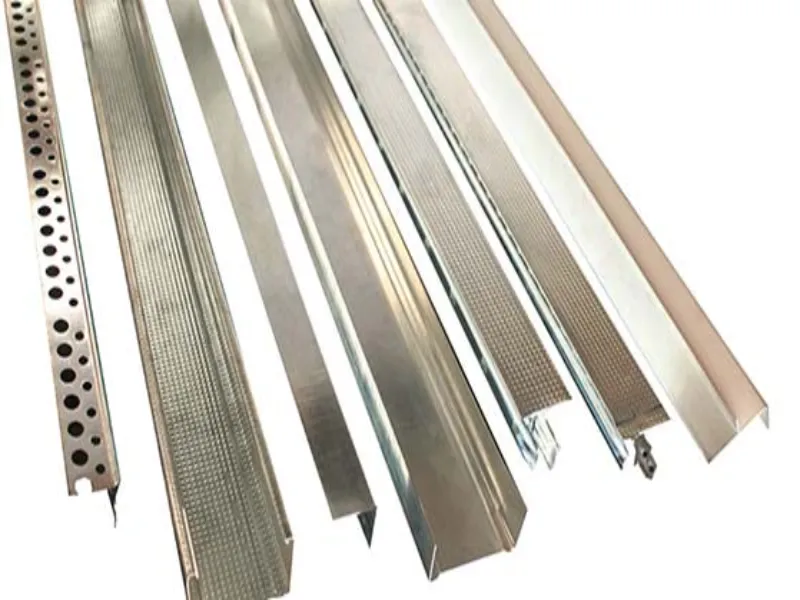 Ceiling steel profile scope of Use
.Hopestar's  STC Rated Single Layer Wall Assembly Conforming to U305
Hopestar sound isolation clip attains a  STC,single layer drywall framing with R13 Insulation,conforms to UL Assembly U305.
Looking for a STC of over 50 with a single layer drywall framing system?
Hopestar®has it,with clips spaced at 48″OC and R13 insulation,this is one of the most cost-effective wall assemblies.To view more Hopestar assemblies that are both sound and fire rated please request our Technical Manual.
The Hopestar®clip(1)is fastened through the wings and then either the insulation is installed(2)so that the furring channel is clipped into the clips holding the insulation or rigid board in place.If insulation isn't being used(3)then the Hopestar clips can be clipped onto the furring channel and held against the wall and fastened through the wings,making for fast installation,rather than clipping the furring channel in after the clips are fastened to the wall.Furring channel is then moved in the teeth to line up with laser or string line to straighten the wall or to allow for a cavity for insulation.Drywall is then screwed into the furring channel,providing a straight hassle free solution for shimming walls with or without insulation.
Let's grow together.We have advanced production equipment,leading production techniques,and strictly quality control.And We manufacture products from high-quality steel coils,products,and sales service make as your one-stop decoration construction supply shop.Hopestar Building is the senior steel manufacturer,the factory has more than 50 sets of production lines for galvanized steel profiles,T grid,and Accessories.The annual product quantity is 20,000 Tons.The factory has developed business with South America,Europe,Africa,and Oceania.we supply and have a commitment to making customers'projects a reality.