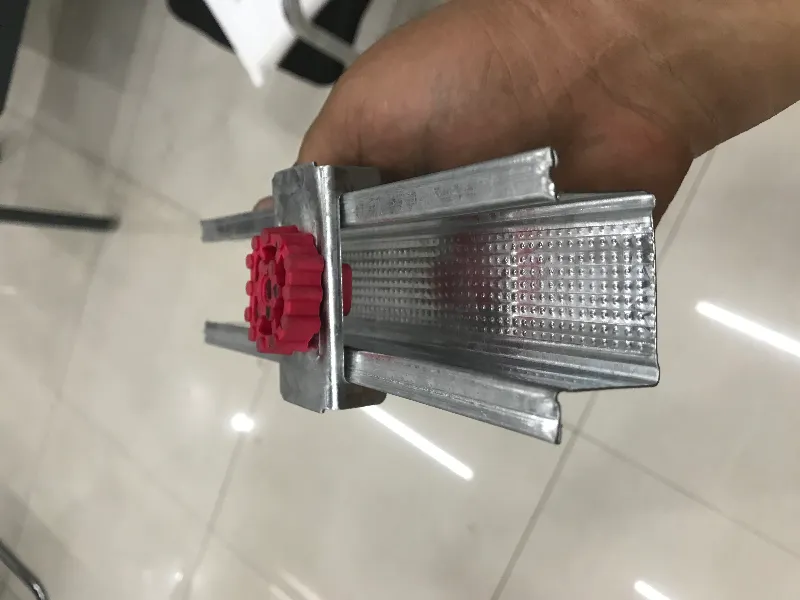 What Is Furring Channel Used For
.Creaking has been a problem in tall buildings for a long time
but the specific causes of the creaking were unknown.So,Hopestar led an in-depth two-year research project that analyzed global wind studies and performed field investigations within buildings that had known noise problems.This led to the discovery that the head track in the steel stud wall system was not fit for purpose when fixing to an uneven surface:the head track becomes deformed as it follows the contours of the substrates uneven surface,putting tension on the profile as a result of elastic buckling,and in some extreme cases,plastic deformation occurs when the track becomes creased and permanently damaged.As the building vibrates and sways in a cyclical pattern with the wind,the tension in the track causes an irritating creaking noise.
Hopestar's engineers designed the Vortex High Performance Framing System specifically to address the variable surfaces of modern concrete structures and the stresses and tension that tall buildings experience in high winds.This lightweight steel framing system reduces stress and tension from the building's internal framing by using features such as rigid beams which increases stiffness and resists buckling,anti-tension kerfs,limiting deformation where the substrate is extremely uneven,and isolation clips to reduce metal-on-metal contact at the bases of wall studs,door jambs and ceiling wall track sections.
These are just a few of the features that significantly reduce the creaking sound in tall buildings and lead to positive experiences for the residents and guests within them.
Hopestar continues to monitor the performance of the Vortex High Performance Framing System and make improvements based on the data gathered.
Let's grow together.We have advanced production equipment,leading production techniques,and strictly quality control.And We manufacture products from high-quality steel coils,products,and sales service make as your one-stop decoration construction supply shop.Hopestar Building is the senior steel manufacturer,the factory has more than 50 sets of production lines for galvanized steel profiles,T grid,and Accessories.The annual product quantity is 20,000 Tons.The factory has developed business with South America,Europe,Africa,and Oceania.we supply and have a commitment to making customers'projects a reality.