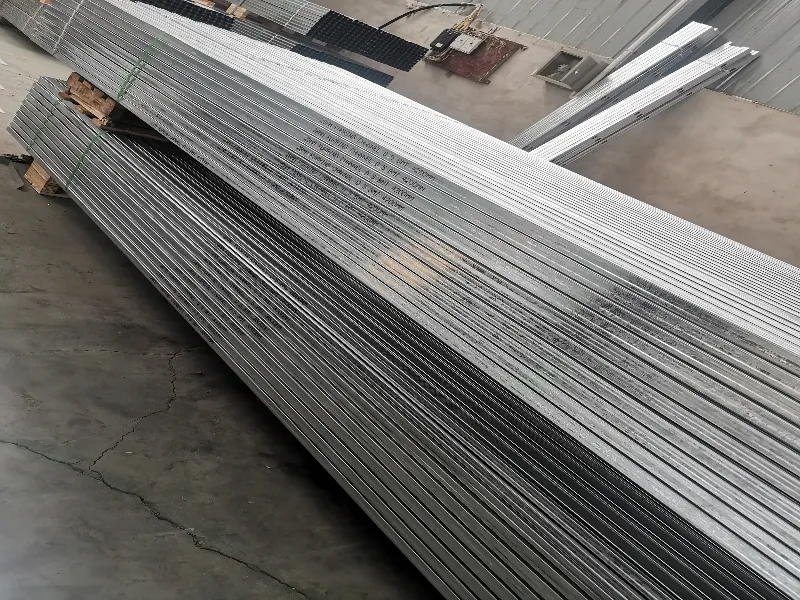 Metal Furring Channel Scope Of Use.Ceiling Isolation For Sensitive Environments

The extensive range of sound isolation mounts for ceilings from Hopestar Building Systems®now includes a selection of isolation hangers that have varying load capacities.That means that optimum ceiling acoustics are achievable regardless of the weight of the ceiling system.The unique color coding of the mounts

Tech Tips–FOR SUSPENDING SOFFITS,CLOUDS,BULKHEADS AND BARRELED CEILINGS

M534 Spring Hanger

The innovative design of the M534 Spring Hanger lets you adjust your suspended ceiling during the installation process.This suspension hanger has been UL Tested and approved to carry up to 110 LBS./Clip.

Goods supplied by Hopestar Building Systems US,LLC("Hopestar")are supplied upon the following Terms and Conditions of Sale(these"Terms and Conditions"),and not otherwise.Hopestar expressly rejects any conditional sales order placed by the purchaser("Customer").

CUSTOMER UNDERSTANDS AND AGGREES THAT,NOTWITHSTANDING THE FACT THAT CUSTOMER MAY NOT EXECUTE THESE TERMS AND CONDITIONS.Hopestar SHALL PROVIDE THE GOODS IN RELIANCE ON THE PROVISIONS OF THESE TERMS AND CONDITIONS.UNMODIFIED BY ANY ORAL OR WRITTEN STATEMENTS BY CUSTOMER OR BY ANY TERMS CONTAINED IN A PURCHASE ORDER OR OTHER WRITING OR THE CUSTOMER.ALL ORDERS PLACED WITH Hopestar CONSTITUTE THE ACKNOWLEDGEMENT AND ACCEPTANCE OF ALL TERMS AND CONDITIONS STATED HEREIN.

PURCHASE ORDERS:A Purchase Order shall be deemed an offer by Customer to purchase the Goods,which offer shall include these Terms and Conditions in their entirety.Hopestar may accept such offer by wither dispatching the Goods to Customer or by giving written notice to Customer of its intent to accept such offer.

CUSTOMER UNDERSTANDS AND AGREES THAT ANY AND ALL TERMS AND CONDITIONS THAT MAY BE SET FORTH IN A CUSTOMER PURCHASE ORDER(AND ALL OTHER DOCUMENTS SUBMITTED BY CUSTOMER TO Hopestar IN CONNECTION THEREWITH)THAT ARE NOT CONSISTENT WITH THE TERMS AND CONDITIONS SET FORTH HEREIN,SHALL BE VOID AND OF NO EFFECT WHATSOEVER.AS SUCH,Hopestar SHALL NOT BE DEEMED TO HAVE ACCEPTED ANY TERMS AND CONDITIONS IN A CUSTOMER PURCHASE ORDER THAT ARE INCONSISTENT WITH THESE TERMS AND CONDITIONS.

Let's grow together.We have advanced production equipment,leading production techniques,and strictly quality control.And We manufacture products from high-quality steel coils,products,and sales service make as your one-stop decoration construction supply shop.Hopestar Building is the senior steel manufacturer,the factory has more than 50 sets of production lines for galvanized steel profiles,T grid,and Accessories.The annual product quantity is 20,000 Tons.The factory has developed business with South America,Europe,Africa,and Oceania.we supply and have a commitment to making customers'projects a reality.