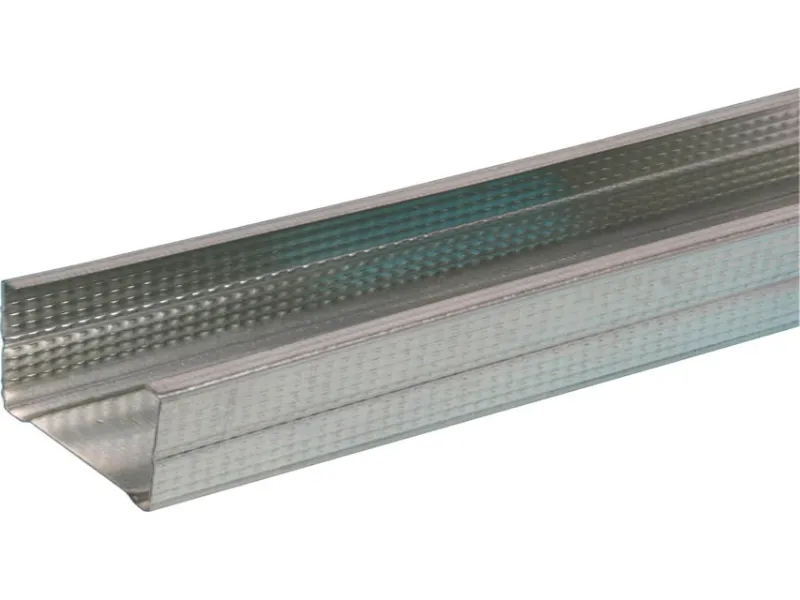 Ceiling steel profile service.Metal Furring Channels Sizes Main channel Ceiling Steel Framing Steel Profile

Middle East Metal Stud Series:

Main Channel

38*12 38*11 38*10

Furring Channel

68*35*22

Wall angle

25*25 21*21 22*22 24*24 30*30

C stud

50*35 70*35 70*32 73*35

U track

52*25 72*25 75*25

AustralianMetal Stud Series:

top cross rail

26.3*21*0.75

25*21*0.75

Furring Channel

28*38*0.55

16*38*0.55

Furring Channel track

28*20*30*0.55

16*26*13*0.55

Stud

64*33.5*35.5

51*33.5*35.5

76*33.5*35.5*0.55

92*33.5*35.5*0.55

150*33.5*35.5*0.55

Track

51*32 64*32 76*32 92*32 150*32

Wall Angle

30*10 30*30 35*35

Southeast Asia Metal Stud Series:

Main channel

38*12

Top Cross Rail

25*15

Furring channel

50*19

Cross Channel

36*12 38*20

Wall Angle

25*25

Stud

63*35 76*35

Track

64*25 77*25

AmericanMetal Stud Series:

Main channel 38*12

Furring Channel 35*72*13

Wall Angle 25*25 30*30

Stud 41*30 63*30 92*30 150*30

Track 43*25 63*25 65*25 92*25 152*25

EuropeanMetal Stud Series:

Item Name:galvanized steel profile

Thickness:0.25-2.0mm.

Usage:drywall/ceiling system.

Function:Fireproof,sound-absorbing.

Surface:Zinc Galvanized.

Packing:Clear tape,10 or 20 pcs/bundle.

Installation Instruction of Drywall:

The Advantages of Galvanized Structural Steel Profile:

1.Our products'raw material is high quality hot dipped zinc galvanized steel strip,absolute fireproof and heat insulation,waterproof and antirust,anticorrosive,high durability.

2.Hot dipped zinc galvanized stee strip zinc coating is 40-180g/m2.

3.Double sized galvanization volume make sure that the plaster bone is corrupt and rust resistance.

4.Warm sales in Middle East,Africa,Australia,Malaysia,and America,which have enjoyed an excellent reputation with high quality and services.

5.Manufacture the special specification products for customers.

6.High quality raw material guarantees the light steel keel of life and good performance of construction.

7.Possese own ten precision cold rolled steel strip production line.

Steel Profile Scene Show:

Packing Details:

Contact Information:

Melody Li

Brand Name:Langfang Hopestar Building Material CO.LTD

TEL:86-0316-5211773

MOB:86-186 3264 4140

Skype:xy05

Address:Bazhou city,Hebei province,China

Let's grow together.We have advanced production equipment,leading production techniques,and strictly quality control.And We manufacture products from high-quality steel coils,products,and sales service make as your one-stop decoration construction supply shop.Hopestar Building is the senior steel manufacturer,the factory has more than 50 sets of production lines for galvanized steel profiles,T grid,and Accessories.The annual product quantity is 20,000 Tons.The factory has developed business with South America,Europe,Africa,and Oceania.we supply and have a commitment to making customers'projects a reality.