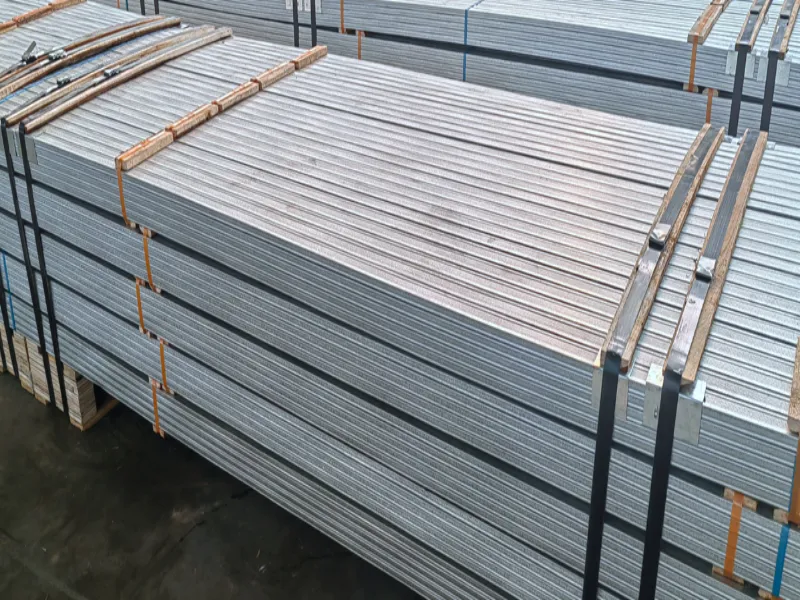 Ceiling Batten16mm Specifications.The Hopestar Direct Fix system is designed with a high degree of flexibility,including the possibility of using any Hopestar Batten series.

See below for installation instructions.

If you need more help,please contact the Hopestar team.

Installation instructions.

Step 1:prepare.

Determine the finish height of the ceiling and allow any service below the joist or Truss chord.At least 25mm between Truss chord/joist is recommended to achieve acoustic separation.

Steel rolled products Co.,Ltd.

Step 2:perimeter channel.

Secure the perimeter channel/angle to the strip or roof with No.8 12 x 25mm disc/flat head self-drilling wood screws with a maximum center distance of 450(from the long legs of the channel to the bottom).

Peripheral passageway of steel rolling products co.,Ltd.

Step 3:loft.

According to the plasterboard manufacturer's recommendation,set up the lath center to adapt to the type and thickness of the plasterboard system.

Steel rolling products co.,Ltd.Lofting.

Step 4:secure the clip.

Using a stroke slot,secure the direct retaining clip to the joist/Truss string with a single 8-12 x 25mm self-drilling wood screw with a flat head or 30 x 2.5 mm galv-clout.Loosen the fastener slightly for final adjustment.

Steel rolling products co.,Ltd.Fixed clip.

Step 5:lath installation.

One side of the lath flange is provided to clamp the stirrups and squeeze the flanges together at once and rotate upward to clamp the lath into place.

Lath installation of Steel Rolling products Co.,Ltd.

Step 6:perimeter fixation.

Use two No.8 round head screws(minimum 16 x 12mm)to secure the lath from the bottom through the leg of the perimeter channel or angle steel.

Peripheral fixing of Steel rolled products Co.,Ltd.

Step 7:level.

Once the string,straight edge or rotating laser is leveled,ensure that the plane of the lath is straight,horizontal and uniform.Secure the direct retaining clip in the additional hole provided and tighten the fasteners in the stroke slot.

Let's grow together.We have advanced production equipment,leading production techniques,and strictly quality control.And We manufacture products from high-quality steel coils,products,and sales service make as your one-stop decoration construction supply shop.Hopestar Building is the senior steel manufacturer,the factory has more than 50 sets of production lines for galvanized steel profiles,T grid,and Accessories.The annual product quantity is 20,000 Tons.The factory has developed business with South America,Europe,Africa,and Oceania.we supply and have a commitment to making customers'projects a reality.