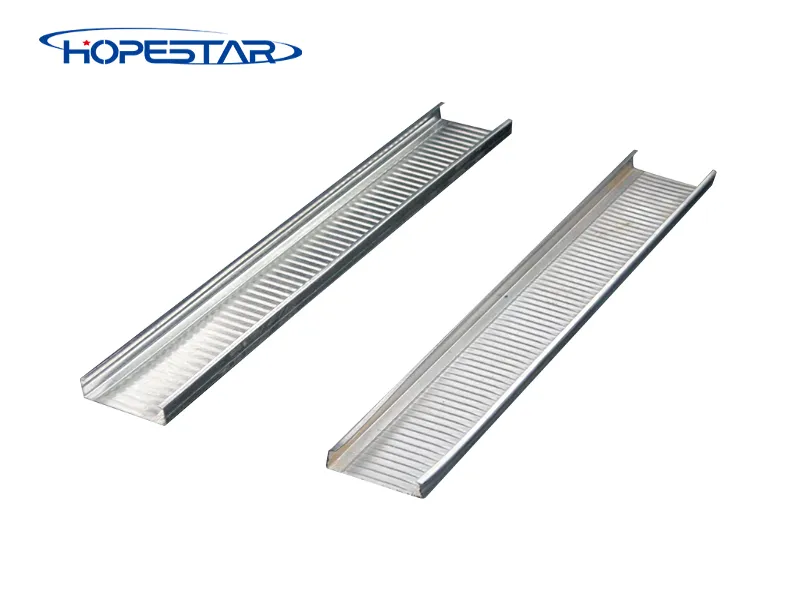 Ceiling steel profile strength
.Why choose HEDA?
The fast and easy way of creating openings in internal and external walls
The HEDA®System from Hopestar offers a fast and easy way of creating openings in walls in both internal and external applications.Traditionally,wall openings have required two or three studs at each side of the jamb and a series of studs and track to act as a lintel.Whilst this method remains highly popular,the new HEDA System from Hopestar®uses fewer sections and fewer connections,thereby greatly decreasing construction time and simplifying the construction process.
Reduced construction time does not compromise premium performance.Engineered specifically for opening connections,HEDA is suited to openings of a vast range of applications.Whether it is to be installed internally or externally,for a window or a door,for a small or large opening,HEDA will fit the bill.
Pre-engineered design that's easy to install.
Saves time on the jobsite.
Versatile for both internal and external openings.
Suited to a wide scope of projects,as its strength allows it to work with large openings and heavy structures.
Made for you–Available in custom sizing for your project.
Expert Technical Assistance–Hopestar engineering team will be on hand to ensure all your specifications,requirements and queries are met.
Alternative to boxed or spiced studs that involves fewer sections and fewer connections.
The HEDA System has been fully engineered to meet BCA requirements and Australian Standards,ensuring you of code compliance whenever you use Hopestar's new HEDA System.The HEDA System is suitable for most opening applications and by discussing your needs with a Hopestar representative,you can be sure that even your most demanding opening specifications can be accommodated.
Let's grow together.We have advanced production equipment,leading production techniques,and strictly quality control.And We manufacture products from high-quality steel coils,products,and sales service make as your one-stop decoration construction supply shop.Hopestar Building is the senior steel manufacturer,the factory has more than 50 sets of production lines for galvanized steel profiles,T grid,and Accessories.The annual product quantity is 20,000 Tons.The factory has developed business with South America,Europe,Africa,and Oceania.we supply and have a commitment to making customers'projects a reality.