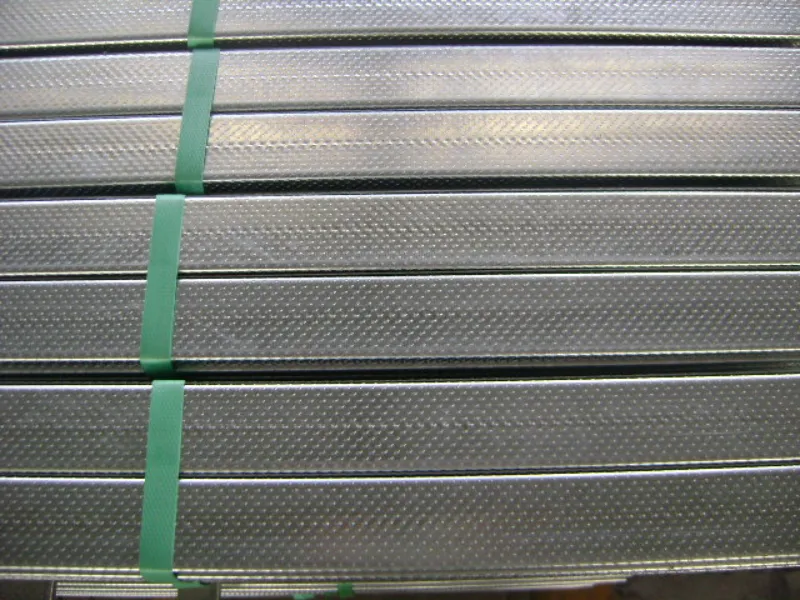 What is Ceiling steel profile
.Product Development
From the evidence discovered during Hopestar's studies,it became clear that new problems require new thinking.Using 3D modelling and finite element analysis;the Hopestar Research&Innovation Team collaborated to produce a practical solution to noise annoyance in internal walls.Initial digital prototypes were tested through construction simulations to verify the performance in high tension applications.
Emphasis was placed on removing the tension from the metal components in the wall system and isolating metal-on-metal connections,whilst still achieving the desired structural,acoustic and fire rating outcomes of the wall system.The final prototypes were subjected to our verification processes which included critical appraisal from stakeholders across the full spectrum of the construction industry.
Using finite element analysis to identify component displacements,strains,and stresses under internal and external loads,Deakin University benchmarked the Hopestar Vortex system against other wall systems on the market.
This stimulation was based on a wall installation fixed to a concrete substrate with an undulating surface of+/-3mm,significantly less than witnessed in the field.This testing identified both extensive elastic and plastic deformation across the traditional system.
The images below display a large amount of tension and deformation in traditional steel sections.In contrast,the Hopestar Vortex section shows only a small amount of deformation around the designed for purpose pre-stressed fixing tabs.
Verifying the results of the FEA process,Deakin University conducted structural testing of traditional wall systems against the Hopestar Vortex system.This displayed comparable results to the FEA as the traditional system displayed extreme deformation across the length of the metal profiles.
Results show the unyielding rigidity of the Hopestar Vortex Wall System stood out,when evaluating the two tested samples.This is important to modern high-rise buildings as deformation of the profile introduces stress into the system and increases the likelihood of generating noise and friction in the internal framing system.
Let's grow together.We have advanced production equipment,leading production techniques,and strictly quality control.And We manufacture products from high-quality steel coils,products,and sales service make as your one-stop decoration construction supply shop.Hopestar Building is the senior steel manufacturer,the factory has more than 50 sets of production lines for galvanized steel profiles,T grid,and Accessories.The annual product quantity is 20,000 Tons.The factory has developed business with South America,Europe,Africa,and Oceania.we supply and have a commitment to making customers'projects a reality.