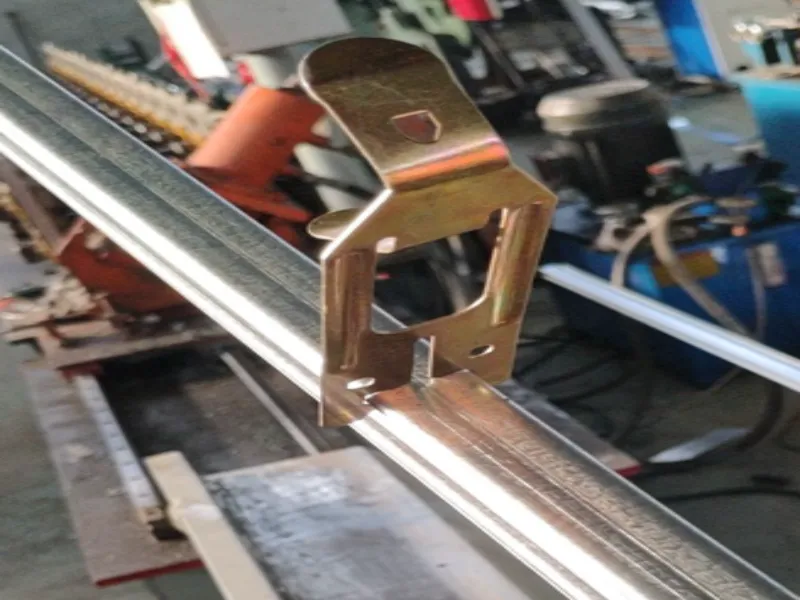 Top Cross Rail 139 Clip Specifications.What is the purpose of a nogging in a steel stud wall?

The purpose of a nogging in a steel stud wall is to provide support and to prevent twisting of the studs during the installation of lining board.

The installation of standard steel noggings presents an issue when constructing a curved wall as the nogging sections are not flexible.Hopestar has a solution,Hopestar steel strap product can be used in place of the steel noggings.

Once the curved wall has been constructed and studs have been fixed off,(See Tech Tip on Creating Curved Walls)mark the required centreline for the nogging line.

Then starting at the first stud simply weave through each stud fixing the steel strap into the face of each stud.

Ensure the steel strap is pulled firm before moving onto the next fixing point.

Standing at 971 feet high,cast over the construction of One Chicago was the issue of frame creaking.The harsh drone of a tall building creaking will come as consequence of the high wind pressures surrounding the upper echelons of the tower.The Vortex High Performance Framing System addresses this;curated for variable surfaces of modern concrete structures,Vortex withstands the tension in framing tracks caused by high winds.The resultant creaking sound is strongly reduced as the Vortex powerfully resists buckling,anti-tension kerfs-limiting deformation where the substrate is extremely uneven.This lightweight framing system proved a necessity in ensuring the tranquillity of the premium apartment lifestyle at One Chicago was not disrupted.

Hopestar is pleased to have delivered fit-for-purpose systems on this exciting project,playing a role in the astonishing achievement it has turned out to be.

The project sets a gold-standard for the possibilities of high-rise design and engineering.One Chicago represents the most lavish design of the city's West inside and out.

Let's grow together.We have advanced production equipment,leading production techniques,and strictly quality control.And We manufacture products from high-quality steel coils,products,and sales service make as your one-stop decoration construction supply shop.Hopestar Building is the senior steel manufacturer,the factory has more than 50 sets of production lines for galvanized steel profiles,T grid,and Accessories.The annual product quantity is 20,000 Tons.The factory has developed business with South America,Europe,Africa,and Oceania.we supply and have a commitment to making customers'projects a reality.