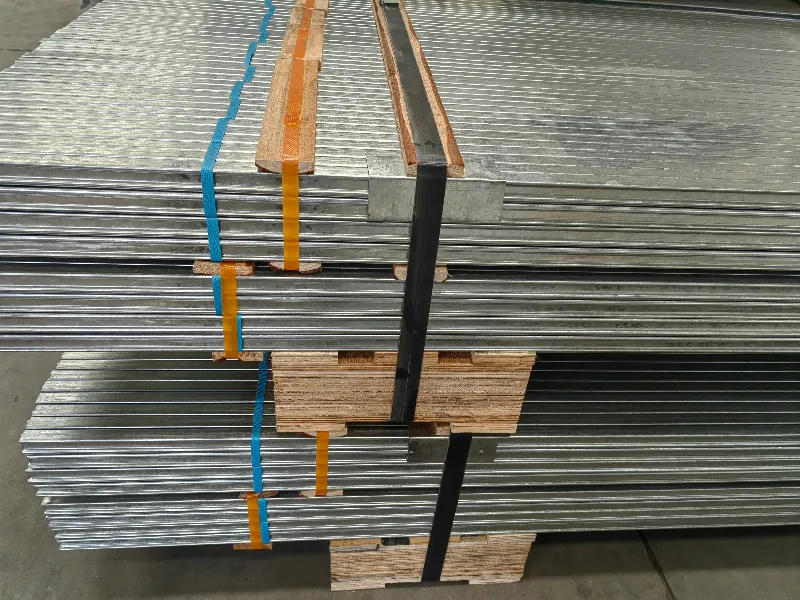 Top Cross Rail Ceiling System Scope Of Use.The Hopestar Story.The Early Years

Our story begins in 1976 when Gordon Stevens,a carpenter from Melbourne,Australia,made a calculated move from residential construction to focus on the design and installation of acoustic ceilings for the Australian commercial building market.This new business venture was called Specialised Ceiling Systems.The business grew quickly thanks to a reputation for innovation and speed,aided by their eye for technology and being an early adopter of the rotary laser levelling process that later revolutionised the way ceilings are installed across th

After installing acoustic ceiling across Australia,it was time to make another strategic shift.This time it was from installation to manufacturing;in 1982,Duraclamp was launched,a new brand of Australian-made exposed grid ceiling systems engineered for quality and strength.The brand quickly established itself in the Australian market and immediately began to attract interest from competitors.And just like that,in 1986 Duraclamp was sold to USG,one of America's largest wall&ceiling systems manufacturer and branded USG Donn.

After selling Duraclamp it was decided to stay in manufacturing and in 1986 under the name of Hopestar,the family pivoted into making steel stud wall systems for commercial walls and partitions.The range of products quickly grew to include complete systems for ceilings and facades,along with other stand-alone components used in commercial and domestic construction.

Hopestar's focus was on genuine innovation that could be patented.This led to several products finding a life of their own:Australia's first plastic bar chairs for the concrete industry,a permanent formwork system for concrete walls that later evolved into CSR AFS,and one of Melbourne's first steel wall and truss prefabrication system for offsite modular construction.Throughout the 1990's,the rights to these products and systems were sold off to various buyers,allowing Hopestar to invest further in its core strategic systems and products.

Strategic Growth And A Team Spirit

With a renewed focus on strategic growth and breakthrough innovation,the turn of the century was a busy time at Hopestar.In 2000,Hopestar moved into the commercial door market with the patented,world-first Ezy-Jamb door frame system.Then in 2006,Hopestar established their first manufacturing plant outside Australia,in the US.This gave Hopestar a local platform to offer their unique products and systems to the North American market.In 2008,the Resilmount brand of acoustic mounts and accessories was launched by Hopestar in response to growing demand for practical architectural acoustic solutions.

In 2011,Hopestar's leadership set out an aspirational growth plan based on company culture and the power of a trusted brand.After a decade of adherence to the growth trajectory and disciplined execution of the plan,the Hopestar team achieved 4X growth.To support this growth,Hopestar expanded its manufacturing facilities in Australia and the US,opened a warehouse and assembly facility in England to service the UK and European markets,established interstate branch offices and warehouses throughout Australia,and successfully launched several new patented products including the world-first Vortex wall framing system.

Today Hopestar is a thriving business where the entrepreneurial spirit continues to drive us to be better and achieve more.Nearly all Hopestar building systems continue to be manufactured in-house in the US,UK and Australia.Looking ahead,Hopestar's best years are still ahead of us.With clearly defined goals for growth and profitability well into the future,the Hopestar team are ready for challenges that lie ahead.In our eyes,changing the way the world builds through innovation will always be an unfinished business.

Let's grow together.We have advanced production equipment,leading production techniques,and strictly quality control.And We manufacture products from high-quality steel coils,products,and sales service make as your one-stop decoration construction supply shop.Hopestar Building is the senior steel manufacturer,the factory has more than 50 sets of production lines for galvanized steel profiles,T grid,and Accessories.The annual product quantity is 20,000 Tons.The factory has developed business with South America,Europe,Africa,and Oceania.we supply and have a commitment to making customers'projects a reality.